Some posts contain compensated links. Please read this disclaimer for more info.
Korcula Island Travel Blog: Things To Do In Korcula, Croatia
Korcula Island (pronounced KOR-chu-la), also known as the Emerald Isle, is one of Croatia's many islands. Located in Southern Dalmatia, this small, 279-square-kilometer island is a favorite among travelers. A place of culture, history, beauty and charm, the island of Korcula offers a variety of activities and unique traditions all set in the stunning Adriatic and blessed by excellent Korcula weather.

Ferries and buses running from Dubrovnik and Split on Croatia's mainland bring visitors to Korcula Island along with private sailboats and catamarans. Whether you plan to day trip to Korcula Island or stay for several weeks, come to the island to enjoy the hidden beaches, pebbly and sandy shores, various water sports and picturesque views from all directions. Before you visit Korcula, make sure to have all the essential travel items you need to make your holiday that much more comfortable.
Things To See And Do In Korcula Island
Visit Korcula's Picturesque Old Town
Korcula has received the name "Little Dubrovnik" and it's Korcula Old Town that can take the credit for the nickname. Built on a small peninsula jutting into the Peljesac Channel, the medieval walled Old Town boasts the same picturesque Venetian-style buildings with red rooftops as Dubrovnik. The city sits on the UNESCO Tentative List and is an important part of the island's history.
Located at the center of this town is St. Mark's Cathedral, a stunning Gothic-Renaissance styled church. Built on the highest point of the peninsula, the church is said to be the most important building in Old Town, so viewing this architectural wonder is a must.
A stop at the Korcula Town Museum is an interesting way to learn about the island of Korcula, her history, while the view of Old Town from inside Marco Polo's supposed birth home (see below) can't be beaten.
After wandering the narrow streets, grab a bite to eat at one of the many restaurants and cafes, or catch a new Hollywood release or independent film at the open-air cinema.
Windsurf On Korcula Island
One of the most popular water sport activities in Korcula, thanks to the glorious Korčula weather, is windsurfing. The island is located in a prime position to catch the perfect afternoon Maestral, a summer wind that allows windsurfers to enjoy plenty of movement out on the waters. Gliding over the open sea connects guests and locals alike, and all skill levels are welcome to join in. Windsurfing schools offer lessons in areas on the island where the wind is less intense, and equipment designed for beginners is available for use at these schools.
Cycle Korcula Island
Whether you are a cycling enthusiast or simply looking for a leisurely pedal through the countryside, Korcula Island is perfect to explore by bicycle all year round, again thanks to the enjoyable Korčula weather. Bike rentals are available at multiple locations on the island, but should you want a little more direction, you can join guided bike tours as well.
Heading along the southeast coastline from Korcula Town is an excellent (and hill-free) route option with fantastic coastal scenery and roads that lead through the stunning Lumbarda vineyard. If you're up for a more challenging day on two wheels, this path to the fishing village of Racisce comes highly recommended!
Visit Marco Polo's Home
Many believe that that Marco Polo, the famous world traveler, writer, and explorer, was born on Korcula. I, however, disagree, but you can decide for yourself. Located on Ulica Depolo street, a visit to Marco Polo's alleged birthplace is something history and mystery lovers will enjoy. A portion of the house is available for guests to explore and the view from inside over Korcula's Old Town is quite spectacular! A small fee to enter is required, but children under 10 may enter for free. The home is open April through October for tours.
Drink Wine & Eat Seafood
The location of Korcula Island makes it perfect for the two great Croatian gastronomy delights: seafood and wine! Croatia's southern Dalmatian region is known for its award-winning wines, and Korcula has the perfect environment for producing two of them – Pošip and Grk. You can order these varieties of white wine at most restaurants on the island, so don't hesitate to indulge in a drink… or two! Of notable mention is the fact that you will not find Grk anywhere else in the world other than in the vineyards that surround Lumbarda. That's just one more reason to enjoy a glass of this famous wine while relaxing on the shores of Korcula Island.
Eating seafood to your heart's content is also one of the greatest things to do in Korcula Island. Mediterranean fresh fish, caught off Korcula's shores, are prepared in local restaurants. It's top-notch eating whenever Croatian seafood is on the menu.
Korcula Town Museum
History buffs and culture lovers will relish the opportunity to visit the wonderful Korcula Town Museum. Housed in the beautiful Gabrielis Palace, a fine example of 15th- and 16th-century architecture on the Old Town's central square, it offers a superb insight into the cultural development, history and crafts of Korcula.
Spread across four floors, its collections and exhibits may appear a bit chaotic, but you can find several unique and remarkable artifacts there. These include an ancient tablet that proves the presences of the Greeks on the island as far back as the 3rd century B.C. A fun exhibits is the one detailing the history of shipbuilding in the area, an industry that originated in the 1300's.
Experience Korcula Island's Local Culture
An absolute must-do thing in Korcula is experiencing the traditional sword dance and drama known as Moreska. Performed on an open-air stage near the Old Town, visitors can watch this theatrical and cultural dance from the 16th century on Monday and Thursday evenings during the summer months. The dance depicts a conflict between kings, seven circles of dancers "battling" with swords to the beat of drums and the sound of bagpipes. A sure crowdpleaser!
Another great cultural experience is learning to cook the local specialty of Zrnovksa Makaruni. This dish is comprised of homemade pasta shaped tubes topped with sauce, somewhat similar to goulash. The family-run Konoba Belin offers pasta-making lessons for those willing to take on the culinary challenge. However, if you prefer not to cook on holiday, we still suggest making the trip to Žrnovo just to try this restaurant's version of the dish.
Donkey Safari On Korcula Island
I highly recommend this if you are in Croatia with kids. Our friends at Korcula Explorer say the Donkey Safari excursion is an excellent way to take in Korcula's scenery. Starting in the town of Žrnovo, ride donkeys through the olive groves to the beautiful Pavja Luka pebble bay. Here you will spend the day soaking up the sun, swimming, snorkeling or even reading that book you haven't found time for yet. Your group will also enjoy a delicious lunch of grilled fish and wine – and, you already know how we feel about seafood and wine on Korcula Island!
Watch A Korcula Sunset With A Drink
Okay, so it's cliche, but I don't care. sunsets and Croatia are a match made in heaven. Did I yet mention the famous Korčula weather? Just look at these 41 gobsmacking sunsets in Croatia and tell me you don't agree. You can enjoy the delightful combination of cocktails and sunset views from many vantage points on the island. One particularly great suggestion is Maksimilijan Garden. This intimate bar has the one of the best Korcula Island views for sunset watching.
Local tip: Try the homemade limoncello.
Visit Seba Dizajn & Admire The Scintillating Filigree Jewellery
I can attest that every time I wear my pair of filigree earrings, handcrafted by the two men from Seba Dizajn, everyone asks "where did you get the?". It's hard to imagine, but the artist whose name is Doka learnt the art of filigree from his father Gjovalin Seba. The Seba family have a connection with filigree that stretches back an incredible 500+ years. Doka and his father work together in their studio on Korcula Island, so you can see the boys at work. See more of Seba on Facebook or head to the studio located at Ulica de Polo, Korcula, beneath Marco Polo Korcula Tower.
Hire A Scooter
Can you say cliche? Who cares! This is always a fun way to explore the Croatian islands, so hire a scooter and discover the island of Korcula at your own pace. Scootering options:
I'd head to the beaches (see below for some great suggestions, including amazing Vaja Beach)
Stalk out the places that grow the Grk grapes
Take a break from the main town, seek out Smokvica and Cara. Both are two lovely small villages
Ride up to Mount Hum, which is really just a hill and check out the old fort. Local tip: for hikers, you can also get up there on foot!
Take A Walk Across Korcula Island
Okay, so not alllll the way across. Walking and hiking paths are plentiful on Korcula Island, and many lead to great, hidden delights. If you are in need of solitude or perhaps a break from the busy town, put a walk on your list of things to do in Korcula.
Žrnovo, a small village near the town of Korcula, offers a variety of trails for all fitness levels. A protected landscape, Kocje, lies within a moderate 40-minute walking distance from Žrnovo. This unique landscape is full of rock formations and stone mazes for those looking to explore a little more. Plus, you will also be able to enjoy some stunning views across the channel to the Pelješac mainland.
Local tip: Look out for more than the "usual" sights. Check out the building for their small, almost-missable details.
Things To Do In Korcula Island With Kids
Croatian beaches are usually pebbled, but the village of Lumbarda boasts two fantastic sandy beaches. Buckets and spades in hand, it's time to build sandcastles at Przina or Bilin Zal beaches, just a 15-minute bus ride from Korcula Town. And afterward, it's time for ice cream! And yes, the island makes some delicious gelato. Practice your Croatian and ask for "pola-pola": half 'n' half, two flavors for the price of one.
Local tip: Building sandcastles and easting ice cream are some of the many fun things for kids to do in Croatia, here are some more that we suggest.
Take A Day Trip
If you plan to stay on Korcula Island for any length of time, you'll want to take a day trip and explore Croatia beyond the city. Check out these tours to see which one suits you best. With these tours, you can book ahead, guarantee your place and save money. Alternatively, though, you can also find options when you arrive.
Korcula Island Snorkeling Adventure – click here for rates
Korcula Island Mountain Bike Tour – click for rates
Hvar Yacht Excursion from Korcula- click for rates
Town of Marco Polo Private Tour – click for rates
Mljet Island Yacht Excursion from Korcula Island – click for rates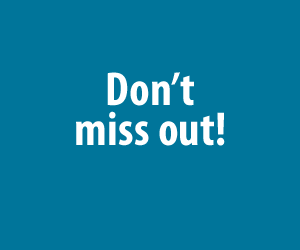 What To Do In Korcula Island Map
Korcula Island's Best Beaches
Vela Przina Beach
One of Korcula Island's most popular beaches, for tourists and locals alike, is Vela Przina Beach. Found in the village of Lumbarda on the southern side of the island (a 15-minute bus ride from Korcula Town), this beach has beautiful, sandy shores and is set in a large bay offering amazing views of the sea. Arrive early to get a good spot and spend the day here, enjoying the beach cafes, a game of sand volleyball and the radiant sunshine.
Bilin Zal Beach
The other sandy beach on Korcula Island, Bilin Zal is found about four kilometers from Korcula Old Town in Lumbarda. The water is not as crystal-clear here, due to the sandy bottom, but it's that sand that brings locals and tourists to this beach for a chance to go barefoot on shore and in sea. And little kids love sandy beaches.
The beach is ideal for families and young children, but it's important to note that no natural shade is available at this location, so be sure to pack a pop-up beach tent like this one! Should you find yourself hungry, Konoba Bilin Zal is the perfect place to grab a bite to eat.
Pupnatska Luka Beach
Located in the bay of Pupnatska Luka, this gorgeous small pebble beach is popular for swimming. Crystal-clear waters invite locals and tourists to take a dip, while even those wishing to remain dry won't be disappointed by the picturesque views of the channel from the shoreline. With chair and kayak rentals, portable toilets, various restaurants in the bay and the close proximity to Korcula Town (15 kilometers away), this beach is incredibly family-friendly and one of the more popular beaches on Korcula Island.
Vaja Beach
Located a short 15-minute walk from the fishing village of Rasisce, is the stunning Vaja Beach. If you love the contrast of beautiful white pebbles and the azure sea, this picturesque beach is for you. Small and hidden, we dare say isolated, this beach will bring out the romantic in you.
Vaja Beach is perfect if you are looking for a chance to skip the crowds, find some solitude and connect with the water and sun. Do note, the beach access includes walking up a hill at the end of the Racisce harbor, followed by a climb down a steep slope. Those who are willing to take on the challenge will be rewarded with the views!

Korcula Archipelago Beaches
Mostly undiscovered by tourists, the Korcula Archipelago offers numerous remote and hidden pebble or rocky swimming areas. For those who love to snorkel, dive, or simply live for the adventure of feeling like you're in undiscovered territory, these beaches make for the perfect getaway. In order to get to the Archipelago, you can hire a water taxi (year round). Once there, hunt for your perfect little spot of shoreline, take in the wide-open views and just breathe.
Best Beaches On Korcula Island Map
Best Korcula Accommodation
Hostels In Korcula Island
Hostel Caenazzo
Located in the center of the Old Town, this hostel offers clean, dorm-style lodgings with multiple private bathrooms, air-conditioning, free Wi-Fi and a restaurant on-site. Look at prices and other hostels on Korcula Island here.
Hostel Manuela in Vela Luka Korcula
Located on the western side of the island, this cozy hostel has clean rooms, hot showers, air-conditioning, free parking and Wi-Fi, and a fully equipped kitchen. The owners speak English, German, Italian, Albanian and Croatian! Check for prices on your dates.
Korcula Camping
This list of camping near Dubrovnik includes a an amazing option right on the island, along with other campsites that are within a short ferry ride to the island.
Korcula Apartments
Add apartments to your list of where to stay in Korcula. Apartments are hit and miss, though, so do your research. Find vacation rentals through places like Booking.com or take a more personal route and use an Airbnb host. Hosts are helpful and will give you local info, such as where to eat in the Old Town, things to do in Korcula Island and hidden cafes. Use this link to get a €18 credit when you join Airbnb. Alternatively, you can also find other cheap Korcula apartments for rent when you arrive. There are just that many!
Strecica Bay Korcula Apartment
Recommended highly by friends of ours, this Korcula apartment is ideal for families and comes with a view. The bay of Strecica is located just 15 minutes from the Old Town. With two bedrooms (one double bed and two single beds), a kitchenette, a living room and furnished terrace, there is space for the whole family. Air-conditioning, free Wi-Fi and space to park your car make this a great bargain! Check availability here. Look at prices & more Korcula Island Apartments here
Old Town Korcula Apartment
A four-story Old Town house, restored and given modern touches, this space has two bedrooms, each with a private bathroom and double bed, and an attic room with a sofa bed. A fully equipped kitchen and a terrace with views of Old Town round out the space. A washing machine, Wi-Fi and air-conditioning are available for guest use. With a location in Old Town, the price for rental is a little higher than elsewhere on the island, but you're close to the action and the accommodation is luxurious. Check rates for your dates.
You can find more Korcula apartments here.
3-Star Korcula Hotels
Hotel Korcula De La Ville
The first hotel built in Korcula (back in 1912), this iconic hotel is uniquely positioned, backed by the historic quarter of Korcula Town and offering beautiful views of the sea from its front. Guests will find the stone villa design of the hotel and the vine-covered terrace charming and romantic. Newly renovated in 2015, everyone will love the 5-star quality and elegance of the rooms for the 3-star price. Beaches are within walking distance, while on-site restaurants serve delicious cuisine with live music in the evenings.
Get a price for Hotel Korcula find more Korcula Hotels here
Villa Telenta Korcula
This small, family-run hotel is in the quiet city of Vela Luka on the western side of the island. For those looking for a less touristy experience, families or larger groups, this hotel is ideal. Two- and three-room apartments are available along with standard rooms. All come with free Wi-Fi and air-conditioning. Sit on the terrace with a sea-view and enjoy fresh Mediterranean cuisine paired with excellent wine. Children's menus are also available for little ones. Should you want to visit Proizd island, it is a short 30-minute boat ride from Vela Luka, Korcula.
Get a price for Villa telenta or find more Korcula Accommodation here
4-Star Korcula Hotels
Hotel Korsal
Located in Korcula's traffic-free zone and near the marina, bus and Korcula ferry stations, this family hotel has received TripAdvisor's Certificate of Excellence for four years in a row. Family rooms are available for larger parties and each of the hotel's comfortable, modern rooms come with free Wi-Fi, TV, air-conditioning and a private bathroom. This Korcula hotel is located in the close vicinity of a beach and offers terrace dining with a sea view at the on-site restaurant. A great selection of Dalmatian dishes can be enjoyed here along with a buffet breakfast each morning.
Here you can get a price for Hotel Korsal
Aminess Lume Hotel – Hotel Feral
Formerly known as Hotel Feral, Aminess Lume is located on a rocky beach in the fishing village of Brna. Modernly furnished rooms each come with sea views along with air-conditioning, free Wi-Fi and satellite TV. A unique offering at this hotel is the all-inclusive light offer, which allows guests to enjoy buffet meals, beer, wine and non-alcoholic drinks during all restaurant mealtimes. Free parking is available and a shuttle can also be used for a small charge.
Should you be interested in diving, kayaking, windsurfing or fishing during your time on the island, all activities are close by and the staff can help arrange outings. An on-site, pool, sun terrace and bike rental service are also available for guests.
Get a price for Hotel Feral or find more Korcula accommodation
Luxurious 5-Star Korcula Hotels
Lesic Dimitri Palace
While not technically a traditional hotel, we couldn't leave this luxurious residence off the list. A collection of fully serviced apartments, this newly renovated residence was once an 18th-century bishop's home. Located in Old Town Korcula, this Korcula hotel offers five unique residences, each decorated in a different style. The rooms each have full kitchens, washing machines, living and dining rooms as well as free Wi-Fi.
Rent a laptop or iPad and play music from your room's iPad docking station. Use the hotel's boat to visit the Korcula Archipelago or dine in the hotel's restaurant serving variations on traditional Croatian cuisine. Be sure to also check out this Korcula hotel's 900-year-old olive press and smoking room. They are truly one of a kind! If that's not enough, this hotel also boasts three spa treatment rooms for full relaxation. Rates include breakfast and a children's menu is available, too.
Get a price or find more Korcula Island accommodation
Lesic Dimitri Palace
Luxurious 5-Star Korcula Hotels
CHECK RATES FOR YOUR DATES
Best Places To Eat And Drink In Korcula
Best Restaurants in Korcula
Planjak
Offering generous portions that are easy on the budget, Planjak is a favorite of both locals and visitors. Found in Korcula Town, just steps from the Korcula ferry terminal, grab a seat under the shaded terrace and enjoy grilled fish and meats, beer and wine. Our friends at Korcula Explore have suggested the bread-crumbed haddock, pasticada and stuffed peppers.
Simunovo
About five kilometers from the fishing village of Zrnovo, you will find this local family-run konoba. Savor traditional vegetables, meats, fish and wines while enjoying views of the Korcula Channel and Defore slopes on the restaurant's terrace. Local food at unbeatable prices!
Buffet Pizzeria Amfora
Buffet Pizzeria Amfora is an unpretentious pizzeria found in the narrow streets of the Old Town. Not only can you order some of the best pizza on the island here, but the menu also offers other great options like mussels and chips or wok shrimp. A fun idea: order your food to-go in order to catch a brilliant sunset while savoring pizza made to perfection.
Restaurant Filippi
One of the best-rated restaurants on Korcula Island, Restaurant Filippi lies on the Petar Kanavelic walkway in Korcula Town. Its tables are placed directly above the water, offering truly exceptionally sea views. Food-wise, this is a great place for traditional Dalmatian cuisine based on fresh herbs, vegetables, seafood and pasta. For a mouthwatering, healthy and visually attractive dinner, this is a wonderful option to have.
Adio Mare – Konoba Komin
Adio Mare is one of the oldest restaurants on the island, located in the heart of the Old Town. Enjoy delicious and high quality Dalmatian cuisine, fresh fish and grilled meats while admiring the views from the terrace or watching the action in the open-plan kitchen. Be sure to make a reservation for this one!
Ice Cream & Coffee Bars On Korcula Island
Café Bar Servantes
Café Bar Servantes is an iconic place to enjoy your morning cup of joe. This family-run café has been around since the 1970's and serves some of the best cappuccino and espresso on the island. Located at Punta Jurana in Korcula Town, it's a great place to people-watch. Cocktails are also available here in the evenings.
Pizza Café Sveti Nikola
As the name suggests, this café serves delicious pizza, but beyond the food, they offer excellent coffees, teas and beer with a view that can't be beat. Gaze across the bay at Korcula Old Town as you sip your hot (or cold!) beverage. If you're looking for free Wi-Fi, you'll be happy to connect to it here!
Café Restaurant Plaza Przina
If you find yourself at Vela Przina Beach for the day, Café Restaurant Plaza Przina also offers a top notch coffee selection, along with teas, beer, wine and ice cream. Reasonable prices and free Wi-Fi make this a great spot during your day in the sun.

Bars On Korcula Island
Massimo Cocktail Bar
Massimo Cocktail Bar is a unique bar accessible by ladder as it is found at the top of Zakerjan Tower (once part of Korcula's city walls). Drinks arrive to the top of the tower by pulley and guests can order a variety of brightly colored beverages while taking in the stunning sunsets over the ocean. Now, doesn't drinks the top of a tower in Korcula sound brilliant?
Vinum Bonum
If local wine is what you're after, Vinum Bonum in Punta Jurana is it. Favored by many locals, this little gem has incredibly knowledgeable staff and small plates of sardines, cheese or ham to accompany your glass of award-winning island wine.
Cocktail Bar Prvi Zal Lumbarda
If you find yourself in Lumbarda for the day, Cocktail Bar Prvi Zal Lumbarda serves up some excellent cocktails. The atmosphere is relaxing and the staff are friendly, so enjoy the live music and take in views of the harbor while sipping your favorite beverage.
Boogie Jungle
If dancing and nightlife are what you're after, Boogie Jungle is the happening club on the island. Hop on the club's complimentary shuttle mini-bus to leave Korcula's main streets behind for a night of drinking, music and dance at this outdoor venue. Live DJs and other music line-ups fill this club's schedule.
Where To Eat & Drink On Korcula Island Map
Key Festivals & Events In Korcula Island
Wine Festival
Sip the famous white wines of the island with locals and visitors alike to the sounds of live music. Wineries offer samples of the best wines they have available alongside fresh, hot bread. Enjoy conversation with your travel companions or locals at this event. A festival not to miss if you visit Korcula in July!
Korkyra Baroque Festival
If you love Baroque music, this festival is for you. Somewhat new to the island (2012 was the debut of the festival), this event features some of the world's leading Baroque music specialists both in the ensemble and soloist categories. Choose any of the concerts to attend over the course of ten days and delight in the music of this time period!
Sword Dance Festival
Held at the beginning of June, this unique festival is one Korcula is famous for. While the sword dance is performed on other occasions, this festival celebrates the dance with an opening ceremony in Korcula Town, while different styles of the dance are performed in surrounding villages. Watching one of these performances is a fantastic way to experience local culture and tradition.
Boat Race Kneze
This annual event takes place in Korcula each June. Organized by a local racing club, teams row in traditional boats from Kneza to Korcula Town. An exciting opportunity to watch local sport and experience a traditional event while on holiday!
Traveling To Korcula Island
Korcula can easily be reached from Croatia's mainland during the summer the months. During the off-season, connections can be a bit trickier, but are not impossible to find. Leaving the mainland from either Dubrovnik (skip the crowds for a day!) or Split is the most convenient way to reach the island, unless you've charted a sailing adventure starting from another location.
Air
Book flights to either Dubrovnik or Split airports, and then make your way via a ferry or seaplane.
Seaplane
The new kick-ass seaplanes are now flying to Korcula Island from a bunch of airports, including from Italy, Istria and other islands. Check the rates and routes here.
Korcula Ferry
May to October, a ferry from Dubrovnik to Korcula is available. All year round, you can take a ferry from Split to Korcula Island or Vela Luka. Direct passenger ferries from Mljet to Korcula run in July and August and other indirect routes are available during the other months of the year.
Local tip: No direct ferries are available from Vis to Korcula. A stop in either Hvar or Split is first needed if you plan to travel from Vis.
Bus
All year round, a bus from Dubrovnik to Korcula travels along the coast to a car or passenger ferry in Orebic depending on your preference. A bus from Dubrovnik to Korcula leaves the main Dubrovnik bus station once a day at 3pm (subject to change). It gets you to Korcula Island just after 6pm.
The car ferry option allows passengers to continue taking the bus once on Korcula Island all the way to Korcula Town and on to Vela Luka if needed. A bus from Split runs to Dubrovnik and, alternatively, nother originating in Zagreb stops in Split with a final destination of Korcula/Vela Luka (runs through the night).
Car
Should you want the option of a car or taxi, you can also drive yourself or be escorted by private taxi onto the island using the same Orebic car ferry option. Look for deals on car rental in Croatia here.
Traveling To Further Destinations
Traveling on after a visit to Korcula Island is as easy as catching any of the ferries, seaplane or buses that originally got you to the island. Most likely, you'll be traveling from Korcula to Dubrovnik, Split or somewhere along the Peljesac Peninsula. Oysters in Ston, anyone?
Have you been to Korcula Island, Croatia? What were your top things to do in Korcula? Did we miss any on this list?
More What To Do In Korcula Ideas
Are you still not sure what to do in Korcula? Your holiday in Korcula has so many choices, there are so many Korcula sights that not even we've experienced all that Korcula has on offer. Key highlights include:
Find out more about Seba Dizajn
Photo credits: Main: Kate. A special thanks to my dearly departed friend Ruth Seba for giving me several of these photos to use.
Share